JR–WORK–SHOP
Hökens Gata 8, 116 46 Stockholm, Sweden MAP
Metro Station: Slussen.
CLOSED. (We are on Summer Break until mid August.)
+46 8 20 70 05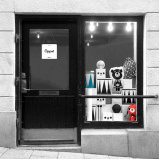 ABOUT
JR–Work–Shop is a creative space, studio and shop.
Home of the Swedish toy brand Acne JR.
We arrange creative workshops frequently.
Find our workshop calendar and book your session HERE.
The shop offers objects and toys, interior and art.
We are located on Hökens Gata 8 on Södermalm, Stockholm.
Acne JR is our toy brand. Designed and produced by JR–Work–Shop.
With ambition to make traditional iconic toys in a modern way,
using sustainable craftsmanship and high quality materials.
Member of the Acne Family, alongside Acne Creative Collective and Acne Studios.
A part of Mosebacke Design District.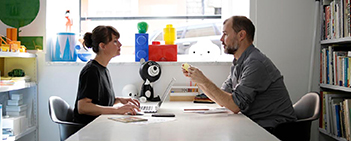 Sofia Ekvall (graphic designer) and Mats Johansson (illustrator).
CONTACT
JR–Work–Shop
Box 4220
102 65 Stockholm, Sweden
+46 8 20 70 05
mail [at] jrworkshop [dot] com

NEWSMAIL
Subscribe at news [at] jrworkshop [dot] com
PRESS
For press inquiries please contact press [at] jrworkshop [dot] com
Download press images HERE.
ONLINE SHOPPING
All payments are made via credit card or PayPal account.
The shop's currency is SEK. Prices may differ. All payments will be converted to SEK upon payment.
PayPal is responsible for currency conversion. PayPal will show you the exact price in your currency
before you submit the payment. International orders may be subjected to taxes and custom duties
at the destination point. The buyer is responsible for all such costs.
If you need delivery before a specific date, please write an 'order comment' in Checkout.
Complains should be made within one week after receiving goods.
Please read safety information on the products carefully.
Cancellation of booked workshop must be done no later than 24 hours before scheduled start.
SHIPPING
Prices do not include shipping costs.
Shipping rates; Sweden 60 SEK, Europe 160 SEK, International 190 SEK.
THANK YOU
Photographer Pär Olsson.
Copyright © 2011–2020 JR–Work–Shop AB. All rights reserved. We reserve the right for any inaccuracies.